Albuquerque Immigration Attorney
Albuquerque Immigration Lawyer
Helping Clients in New Mexico Toward the American Dream
American immigration laws are complex and confusing. Our team understands how difficult it can be to navigate the process alone. Luckily, you don't have to.
IBF Law Group is fluent in immigration laws and procedures. We use this knowledge and our years of experience to handle client cases with careful, individualized attention. Trust our team for legal assistance tailored to your goals and circumstances.
---
Schedule consultation with our immigration lawyers by calling (505) 216-2864 or completing a contact us form. IBF Law Group is ready to take a look at your situation. We serve clients in Albuquerque and Phoenix.
---
Help With All Immigration Cases
At IBF Law Group, we can help you with any immigration matter you or your loved one is facing. Whether you're fighting deportation or seeking a way for you and your family to legally reside in the country, we have the resources to help.
We provide practiced representation for complicated cases, including:
Asylum
Cancellation of removal
Citizenship
Deportation
Employment-based visas
Family-based immigration
International adoption
Investment-based immigration
Naturalization
Student visas
Tourist visas
We have the resources to communicate in a language you feel most comfortable with. We have a Spanish interpreter on staff and are able to recruit translators for any other language so that you may get the understanding and representation you deserve.
What Is a Green Card?
A green card allows those who are non-U.S. citizens to obtain permanent resident status in the United States. A green card allows a person outside the U.S. to live and work (lawfully) anywhere in the United States. After 3 or 5 years, those with a green card may qualify for citizenship.
There are different types of green cards depending on your situation:
Diversity Lottery Green Card
Employment-Based Green Card
Family-Based Green Card
Humanitarian, Asylum or Refugee Green Cards
Human Trafficking and Crime Victim Green Cards
Longtime-Resident Green Card
If you are seeking a green card, reach out to our experienced immigration lawyers in Albuquerque today.
Devoted Legal Representation and Assistance
Whatever your American dream is, IBF Law Group wants to help you realize it. Let our Albuquerque immigration attorney guide you through the process while handling the complexities of immigration law.
---
Call (505) 216-2864 to discuss your case today.
---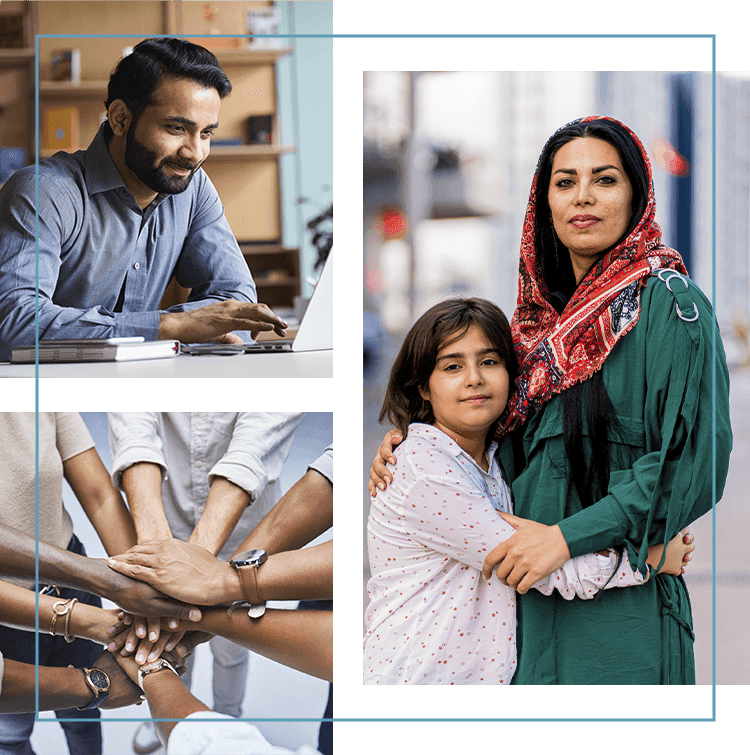 Multilingual Services

We can help you no matter what language you speak. Our firm will hire an interpreter to help with your case until it has been resolved.

Easy Online Process

IBF makes it easy for you!  All documentation is done online to help simplify the registration process.

Immigrant First, Lawyer Second

Our founding attorney, Sheree, has been through the immigration process herself.

Delivers Results

With first-hand experience going through the immigration process, Attorney Wright is dedicated to obtaining the best possible results for her clients.