Lost a Loved One in Albuquerque?
Get Dedicated Representation from IBF Law Group
Albuquerque Personal Injury Lawyer
Helping Injured Clients in New Mexico For Decades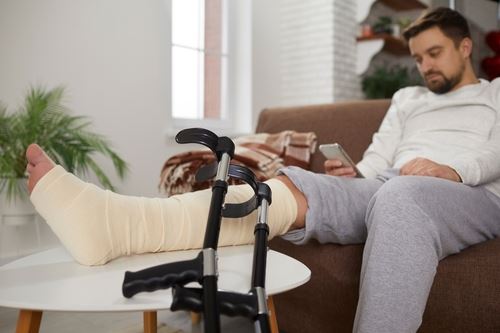 Accidental injury is the third leading cause of death in New Mexico, according the New Mexico Department of Health. Accidents can happen anytime, anywhere, but what happens when you are injured through no fault of your own? If the reckless or negligent behaviors of someone else caused you to be injured, you may be able to pursue a personal injury claim.
IBF Law Group is proud to represent injury victims in Albuquerque. We understand that your case is personal and emotional, which is why we focus on individualized, empathetic legal counsel. Our personal injury lawyers in Albuquerque take care of all aspects of your case so you can focus on recovery.
---
Contact us online or call (505) 216-2864 for a consultation with our Albuquerque personal injury attorneys. We are ready to advocate for you!
---
What Sets IBF Law Group Apart?
The Albuquerque personal injury lawyers at IBF Law Group have spent many years earning a reputation as committed advocates for those in need of legal representation throughout New Mexico.
Why choose our firm?
Multilingual services - no matter what language you speak, we can hire an interpreter to ensure you are fully aware of all the details of your case.
Easy online case management - All case documentation is available online to make the process as simple as possible.
Dedication to results - Having first-hand experience of the U.S. legal system ourselves, we are committed to securing the best possible result for our clients.
We know that choosing a personal injury attorney in New Mexico is one of the most important decisions you can make. To find out if our firm is right for you, schedule a free consultation with our team today.
Types of Personal Injury Cases We Handle
Personal injury claims can be filed for accidents of every nature, ranging from dog bites to car crashes and everything in between. Every personal injury case is different due to the unique circumstances surrounding the accident.
Our areas of practice include the following:
Catastrophic injury
Construction accidents
Dog bites
Elder abuse
Pedestrian accidents
Premises liability
Wrongful death
Whether you suffered a mild or severe injury, you may be able to pursue compensation. We believe that victims of negligent behavior should have access to legal representation that can help them pursue the full and fair compensation to which they are entitled. To that end, we've made it our mission to help injured individuals in Albuquerque take on corporations and insurance companies in personal injury lawsuits.
How Do You Prove Liability in a Personal Injury Case?
An incredibly important step to recovering compensation for your injuries is proving that the negligent party is liable for the harm you have suffered. Without liability, there is no claim for damages.
Negligence refers to a failure to follow rules or requirements, resulting in injury to another person(s). For negligent individuals or parties to be held liable for damages in a personal injury lawsuit, you must prove the following elements of your case:
You are owed a duty of care by the defendant (negligent party)
The defendant breached that duty of care by acting unreasonably or recklessly
The actions of the defendant caused your injuries
You suffered damages
If your case meets all of the above requirements, you can file a personal injury claim to pursue damages after an accident.
---
Call (505) 216-2864 to speak with an Albuquerque injury lawyer at IBF Law Group to see if you have a case.
---
What Damages Can I Receive from a Personal Injury Claim?
When someone is injured due to negligence, they can file a personal injury claim to pursue damages. In these cases, damages include the financial compensation a victim needs in order to afford medical expenses, repair their property, and make up for missed time at work. It can also include other losses that are not as tangible.
Economic Damages
Economic damages refer to the financial losses that a victim of negligence experienced when they were injured. The most common types of economic damages that you can recover in a personal injury claim include:
Medical expenses related to your injury
Lost wages from missing work while injured
Property damage such as to your home or vehicle
Loss of income where the injury precludes you from ever returning to your previous job
Long-term medical care for permanent disability
Non-Economic Damages
Non-economic damages are intended to compensate an injury victim for pain, suffering, and other harm they suffered as a result of another's negligence or wrongdoing. Some examples of non-economic damages that you may be able to claim include:
Pain, suffering, and mental anguish
Loss of quality of life for permanent, catastrophic injuries
Loss of consortium for you or your spouse
Unlike most other states, New Mexico does not place a cap on the amount of non-economic damages you can receive. The decision is left up to the jury when deciding your case.
Why Do I Need A Personal Injury Lawyer in Albuquerque?
Even a seemly straightforward accident can quickly become complicated if the negligent party disputes fault or if their insurance company offers compensation that is well below your actual losses. Because insurance companies employ experienced defense attorneys, it makes sense that victims of accidents should have their own legal counsel to represent their best interests as well.
A personal injury attorney can:
Review your accident claim, making sure it is free of costly mistakes

Help you collect evidence needed to prove liability

Handle all communication with the insurance company

Negotiate a fair settlement on your behalf

Take your case to trial if the offered compensation isn't sufficient
Get in touch with our Albuquerque personal injury attorneys today so that we can further discuss the advantages of working with our firm. Call (505) 216-2864 to arrange a free consultation.
Set Up a Consultation With IBF Law Group
Don't wait to schedule a case review from a team of Albuquerque personal injury lawyers that care about you. We create personalized legal strategies to meet the unique needs of our clients. IBF Law Group takes care of the complex legal issues surrounding your situation so you can focus on recovery. When you entrust us with your case, we are prepared to take aggressive action against the negligent party responsible for your injuries.
---
If you or a loved one was injured in an accident and believe you have a personal injury case, contact the IBF Law Group at (505) 216-2864 today.
---