Lost a Loved One in Albuquerque?
Get Dedicated Representation from IBF Law Group
Albuquerque Truck Accident Attorneys
Fighting for Victims of Semi-Truck & 18-Wheeler Accidents in New Mexico
Accidents involving large commercial trucks, such as 18-wheelers, are highly destructive. People travelling in smaller passenger vehicles are at a high risk of suffering catastrophic injuries, with severe incidents sometimes resulting in loss of life. The expenses for your medical care alone after a truck accident can be substantial, not to mention the loss of earnings you may face if you have to miss work for a long period of time.
When a truck accident is caused by the negligence or recklessness of the truck driver or other party, the injured victim has the right to pursue compensation for the harm they have suffered. However, due to the complicated nature of these accidents, recovering compensation is not always simple. If you or a loved one was injured in a truck accident in the Albuquerque area, IBF Law Group can help you pursue the compensation they deserve.
---
Call our Albuquerque trucking accident lawyers today at (505) 216-2864.
---
Who is Liable for a Trucking Accident in New Mexico?
Determining liability in a truck accident can be complex and may require a thorough investigation, examination of evidence, and legal analysis. Several parties could potentially be held liable for a truck accident:
Truck Driver: If the truck driver's negligence, such as speeding, distracted driving, or driving under the influence of drugs or alcohol, led to the accident, they could be held liable.
Trucking Company: The company that employs the truck driver could be held responsible if they were negligent in their hiring practices, supervision, training, or maintenance of the truck.
Truck Owner: If the truck is owned by a different entity than the one employing the driver, the truck owner could be liable if the accident resulted from poor maintenance or other issues related to the truck's condition.
Truck Manufacturers: If a defective part of the truck, such as brakes or tires, contributed to the accident, the manufacturer of the faulty part might be held responsible.
Cargo Loaders: Improperly loaded cargo that causes the truck to become unstable or leads to an accident could result in liability for the company responsible for loading the cargo.
Government Entities: In some cases, road conditions or signage maintained by government entities might contribute to an accident, making them partially liable.
Third Parties: Other vehicles or pedestrians involved in the accident might also share some liability if their actions contributed to the collision.
The Albuquerque truck accident attorneys at IBF Law Group can assess the specifics of your situation and determine who might be held liable for the damages and injuries caused by the accident. Schedule a free consultation with our firm today by calling (505) 216-2864.
What Compensation Can I Recover for a Truck Accident?
If you've been involved in a truck accident, there are several types of compensation you may be able to recover, depending on the circumstances of the accident and the extent of your injuries, such as:
Medical Expenses: This includes compensation for all medical costs related to the accident, such as hospitalization, surgery, medication, rehabilitation, therapy, and ongoing medical care.
Lost Wages: If your injuries prevent you from working, you may be entitled to compensation for the wages you've lost due to your inability to work during your recovery.
Future Earnings: If the accident has caused permanent disabilities that affect your ability to earn a living in the future, you may be able to recover compensation for the potential earnings you'll miss out on.
Pain and Suffering: This compensation is for the physical pain, emotional distress, and overall decrease in the quality of life you've experienced due to the accident and your injuries.
Property Damage: If your vehicle or other personal property was damaged in the accident, you may be entitled to compensation for repairs or replacement.
It's important to note that the process of seeking compensation can be complex, especially in truck accident cases involving multiple liable parties. Insurance companies, legal teams, and potentially even multiple jurisdictions may be involved. To ensure you receive the compensation you deserve, contact an Albuquerque truck accident lawyer from IBF Law Group to guide you through the legal process and help you build a strong case to maximize your recovery.
---
Get started on your truck accident case today by calling (505) 216-2864. Our experienced team can inform you of your rights and next steps during a free consultation.
---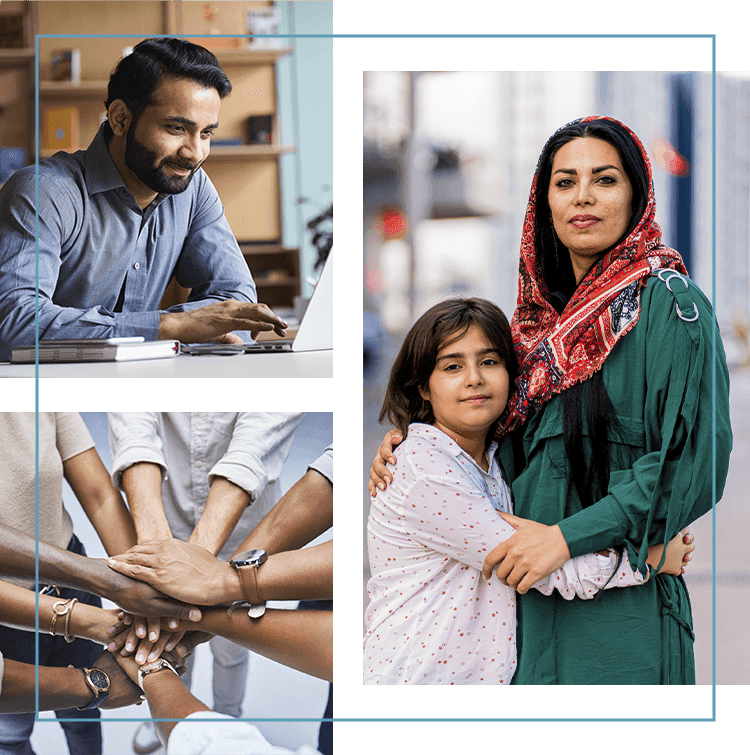 Multilingual Services

We can help you no matter what language you speak. Our firm will hire an interpreter to help with your case until it has been resolved.

Easy Online Process

IBF makes it easy for you!  All documentation is done online to help simplify the registration process.

Immigrant First, Lawyer Second

Our founding attorney, Sheree, has been through the immigration process herself.

Delivers Results

With first-hand experience going through the immigration process, Attorney Wright is dedicated to obtaining the best possible results for her clients.