Injured in Albuquerque, NM?
Get Dedicated Representation from IBF Law Group
Wrongful Death Lawyers in Albuquerque, NM
Seeking the Justice You & Your Loved One Deserves
When someone loses their life due to the carelessness or deliberate actions of another person, they could be held responsible for the financial and emotional losses suffered by the deceased person's family.
Pursuing a wrongful death lawsuit in Arizona can be a complex undertaking, as the individual initiating the claim must adhere to various legal regulations and timelines, which can be especially challenging for those who are grieving the loss of a loved one in an accident that might have been prevented.
At a time like this, you need the skilled representation of a seasoned wrongful death attorney in Albuquerque who has the expertise to handle these specific situations and can offer your and your family not only empathetic support but also valuable legal guidance to seek compensation and justice.
---
Contact our firm today to schedule a free consultation with our experienced team!
---
Why Choose Our Wrongful Death Attorneys?
At IBF Law Group, our Albuquerque wrongful death lawyers have a sincere and heartfelt concern for the individuals we serve. Our approach is tailored to each client, as we take the time to deeply understand their unique circumstances and objectives. Drawing upon our extensive legal expertise and diverse backgrounds, we craft legal strategies aimed at achieving positive outcomes. We recognize the hardships that accompany such trying moments and, as a result, we make ourselves accessible to our clients, offering well-informed guidance and comprehensive responses to their inquiries and worries.
What is Considered a "Wrongful Death"?
New Mexico's wrongful death statute defines it as any death that is "caused by the wrongful act, neglect, or default of another". Wrongful death cases are commonly filed as a result of car accidents, truck accidents, and other catastrophic events, whether the victim was killed immediately or later succombed to their injuries.
Who Can File a Wrongful Death Claim in Albuquerque?
In New Mexico, the personal representative of the deceased has the right to file a wrongful death claim. This person is usually named in the deceased's estate plan; however, if no party is named the court will appoint one. Regardless of who is appointed personal representative, the surviving family members are the ones who will receive the benefits of the wrongful death claim.
Depending on the deceased's currently living relations, the award from a wrongful death case will be distributed as follows:
If there are no children, the surviving spouse will receive the total amount
If there is a spouse and children or grandchildren, half will go to them and the other half to the surviving spouse
If there are children or grandchildren and no spouse, the total amount will be divided between them
What Damages Can Be Claimed in a Wrongful Death Case?
If your loved one died as a result of negligence, you have the legal right to pursue compensation from the at-fault party. The compensation that can be recovered with a wrongful death lawsuit includes:
Funeral and burial expenses
Medical expenses for any injuries the deceased sustained as a result of the accident
Loss of income or benefits the deceased would have obtained if they still lived
Pain and suffering sustained by the deceased before their death
Emotional distress suffered by surviving family members
Other damages may apply, but it depends on the specific details of your case. The experienced Albuquerque wrongful death lawyers at IBF Law Group can evaluate your case during a free consultation and give you a better understanding of what compensation you may be entitled to.
Request Your Free 30-Minute Consultation Today
Securing the services of our seasoned wrongful death attorneys in Albuquerque is of the utmost importance in your situation. Our expertise can provide you with clarity regarding your rights and available courses of action. Furthermore, we can help you manage the intricacies of the legal process, alleviating some of the pressures and concerns, thus enabling you to concentrate on getting your life back together after such a tragic loss.
---
Schedule a free initial consultation by calling us at (505) 216-2864 or contacting us online today.
---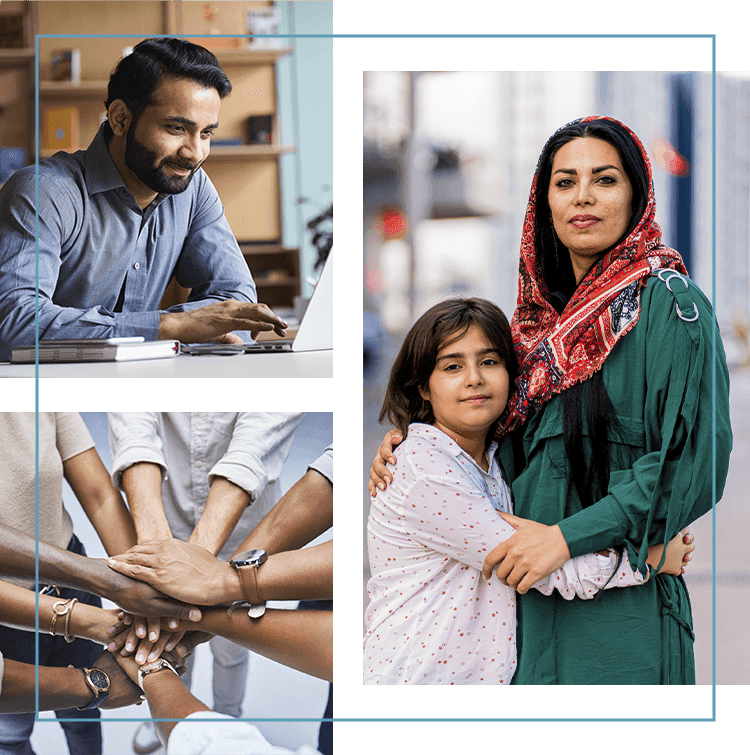 Multilingual Services

We can help you no matter what language you speak. Our firm will hire an interpreter to help with your case until it has been resolved.

Easy Online Process

IBF makes it easy for you!  All documentation is done online to help simplify the registration process.

Immigrant First, Lawyer Second

Our founding attorney, Sheree, has been through the immigration process herself.

Delivers Results

With first-hand experience going through the immigration process, Attorney Wright is dedicated to obtaining the best possible results for her clients.