Citizenship & Naturalization
Phoenix Citizenship & Naturalization Attorney
Fighting for Immigrants' Rights in Arizona
At IBF Law Group, our Phoenix citizenship and naturalization lawyer is here to help you on the path to citizenship. We are immigrants ourselves and have extensive knowledge of the process and requirements for becoming a citizen. We work to help you navigate the process and ensure that your rights are protected at every stage.
---
Call (602) 833-1110 or fill out our online contact form to schedule an appointment.
Our citizenship lawyers serve clients in Phoenix and Albuquerque -- reach out today!
---
What are the Benefits of U.S. Citizenship?
United States citizenship offers a variety of rights and benefits. Citizenship allows you to pursue employment opportunities, vote in U.S. elections, and even sponsor other family members who wish to become citizens in the future.
Top advantages to being a U.S. citizen and why people choose to apply:
They are protected from deportation.
They can travel with no restrictions.
They can work government jobs and are eligible for benefits.
What are the Requirements for U.S. Citizenship?
In order to achieve your goal, you must meet all legal requirements to apply for citizenship.
The requirements for applying for citizenship include being:
At least 18 years old
A lawful permanent U.S. resident
Living in the country as a lawful permanent resident for 5 years
Living in the state where you file your application for 3 months or longer
In the United States from the date of your application until you have become a citizen
In addition to meeting the above requirements for applying for citizenship, you must meet other legal requirements. This includes passing an examination of basic understanding of reading and writing English and U.S. government history. You may also be asked to show proof of good moral character to be granted citizenship. Our citizenship and naturalization attorney in Phoenix can guide you through the process and make sure all legal requirements are met.
U.S. Citizenship Test
When applying for naturalization, there are several steps involved in completing your application. One of these steps is a naturalization test, which tests your ability to speak, write and read from the English language. Your knowledge of U.S. history and government will be tested as well. Here's what you should expect from these examinations:
Is There a Language Requirement for U.S. Citizenship?
The English proficiency test is meant to demonstrate that, without too much difficulty or a language barrier you are able to participate in the economic and social aspects of life in the U.S.
The test has three parts: speaking, reading and writing:
Speaking: The officer conducting the interview will test your ability to speak by asking you questions about yourself.
Reading: Your reading abilities may be tested by the officer asking you to read out loud certain sections of Form N-400, Application for Naturalization, which you should be bringing with you to the interview.
Writing: During your interview you could be asked to write one or two simple sentences.
Though it is not a requirement that you are fluent in English, you must show that you without a struggle are proficient enough to interact with others. If this part of the test is of concern to you, an English as a Second Language course can help you gain confidence in the language and prepare you for your interview and exam.
Thoroughly Preparing Your Documentation
In order for your citizenship application to be successful, you must meet all requirements from the U.S. Citizenship and Immigration Services. Our citizenship lawyer will make sure that all necessary documentation is gathered, organized, and submitted on your behalf. We guide you through the process, provide reliable legal advice, and keep you informed every step of the way.
---
Please contact us by telephone at (602) 833-1110 to get advice for your situation during a consultation with our Phoenix citizenship lawyers. We serve clients in Arizona and New Mexico.
---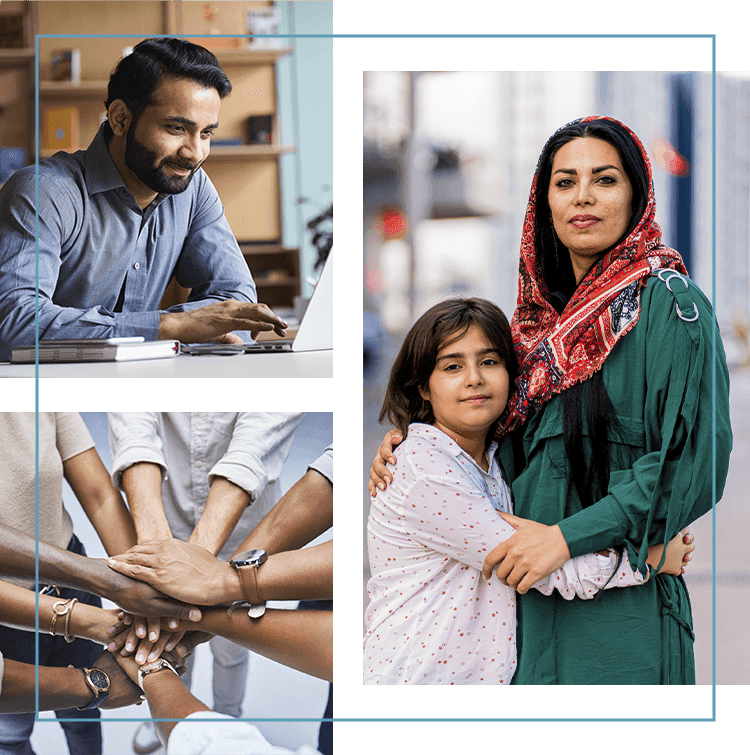 Multilingual Services

We can help you no matter what language you speak. Our firm will hire an interpreter to help with your case until it has been resolved.

Easy Online Process

IBF makes it easy for you!  All documentation is done online to help simplify the registration process.

Immigrant First, Lawyer Second

Our founding attorney, Sheree, has been through the immigration process herself.

Delivers Results

With first-hand experience going through the immigration process, Attorney Wright is dedicated to obtaining the best possible results for her clients.