Albuquerque Personal Injury Attorney
Get Real First Hand Immigration Experience on Your Side
Albuquerque Personal Injury Lawyer
Helping Injured Clients in New Mexico and Arizona For Decades
Accidental injury is the third leading cause of death in New Mexico, according to a 2017 evaluation by the New Mexico Department of Health. Accidents can happen anytime, anywhere, but what happens when you are injured through no fault of your own? If the reckless or negligent behaviors of someone else caused you to be injured, you may be able to pursue a personal injury claim.
Our team is proud to represent injury victims in Albuquerque. We understand that your case is personal and emotional, which is why we focus on individualized, empathetic legal counsel. IBF Law Group takes care of the legal matters so you can focus on recovery.
---
Contact us online or call (602) 833-1110 for a consultation with our personal injury attorneys. We are ready to advocate for for you! We have have offices and serve clients in Albuquerque and Phoenix.
---
Types of Personal Injury Cases We Handle
Personal injury claims can be filed for accidents of every nature, ranging from dog bites to car crashes and everything in between. Every personal injury case is different due to the unique circumstances surrounding the accident.
Our areas of practice include the following:
Catastrophic injury
Construction accidents
Dog bites
Elder abuse
Pedestrian accidents
Premises liability
Wrongful death
And more
Whether you suffered a mild or severe injury, you may be able to pursue compensation. We believe that victims of negligent behavior should have access to legal representation that can help them pursue the full and fair compensation to which they are entitled. To that end, we've made it our mission to help injured individuals in Albuquerque take on corporations and insurance companies in personal injury lawsuits.
What Is a Personal Injury Claim?
When someone is injured due to negligence, they can file a personal injury claim to pursue damages. In these cases, damages include the financial compensation a victim needs in order to afford the medical expenses, property damage, and other expenses that resulted from the accident and injury. Negligence refers to a failure to follow rules or requirements, resulting in injury to another person(s). Negligent individuals or parties can be held liable for damages in a personal injury lawsuit.
To break down the concepts of negligence and liability further, let's look at a slip and fall injury case as an example. If you were injured after slipping and falling on unmarked, wet floors in a public building, you will likely be able to pursue a personal injury claim. Why? Because we can safely presume that the company or business owner should have taken the necessary precautions to protect against this type of accident and, as such, should be held liable for their negligence in failing to maintain a safe environment for guests. In this example, the owner of the premises knew about the slippery floors but took no action to fix the problem or alert guests to the potential danger. As such, they can be said to have acted negligently, making them liable for the injuries that resulted.
---
Call (602) 833-1110 to speak with an Albuquerque injury lawyer at IBF Law Group to see if you have a case.
---
Albuquerque Vehicle Accident Lawyer
Car accidents are one of the leading causes of unintentional injuries. In fact, many personal injury cases involve negligence on the road and dangerous behavior by other drivers.
The National Safety Council found that most vehicle accidents happen due to distracted driving. Whether someone is on their cell phone, talking to passengers, or simply not paying attention to the road, they are a risk to themselves and other drivers. If you or a loved one was injured in a car accident due to negligence, you may be entitled to compensation.
IBF Law Group has experience with a variety of vehicle accident claims, including:
Car accidents
Bicycle accidents
Motorcycle accidents
Truck accidents
And more
Vehicle accidents can result in life-altering injuries. The cost of damages, plus the price of recovery and lost wages, can be astronomical. We understand how traumatizing accidents can be, which is why we work hard to evaluate your situation, collect evidence related to your accident, and build a strong case on your behalf.
What to Do After A Car Accident
Were you injured in an accident? Below are several things you should not do after an accident:
Do not give statements.
Do not place blame and do not take any blame for the accident.
Do not post any details related to your incident to social media.
Below are steps you should take after an accident:
Check yourself for injuries. If you were in a car accident and have passengers, check on them too.
If you are able, get to safety.
Depending on what type of accident you were involved in, call 911. Wait for help.
Exchange information with other parties involved.
Document the accident:

Make note of names: the other party, witnesses, etc.
If the police were involved, note their names and badge numbers.
If the police were involved, ask where you can get a copy of the accident report.
Talk to witnesses.
Take many photos: get different angles. If you were in a car accident, take a picture of the other party's license plate.

Reach out to an experienced personal injury lawyer.
When to Call 911
If you were in a car accident, even a minor fender-bender, officers should be called to fill out an accident report and document the scene. If they cannot come to the scene, ensure that you go to a police station to report it yourself.
If it something such as a dog bite or a slip-and-fall, call 911 depending on the severity of the injuries, or be sure to seek medical treatment right away.
Set Up a Consultation With IBF Law Group
Don't wait to schedule a case review from a team that cares about you. We create personalized legal strategies to meet the unique needs of our clients. IBF Law Group takes care of the complex legal issues surrounding your situation so you can focus on recovery. When you entrust us with your case, we are prepared to take aggressive action against the negligent party responsible for your injuries.
---
If you or a loved one was injured in an accident and believe you have a personal injury case, contact the IBF Law Group at (602) 833-1110 today.
---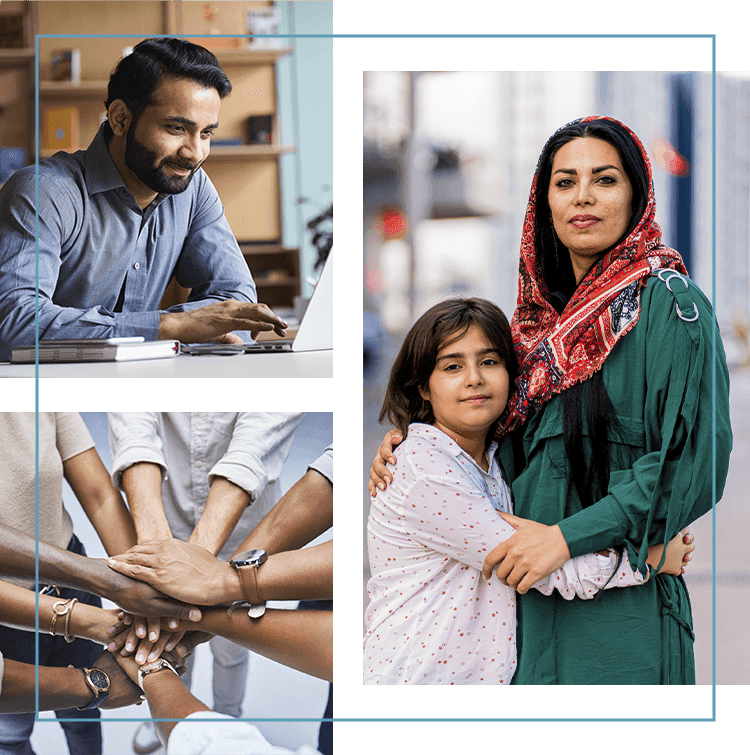 Multilingual Services

We can help you no matter what language you speak. Our firm will hire an interpreter to help with your case until it has been resolved.

Easy Online Process

IBF makes it easy for you!  All documentation is done online to help simplify the registration process.

Immigrant First, Lawyer Second

Our founding attorney, Sheree, has been through the immigration process herself.

Delivers Results

With first-hand experience going through the immigration process, Attorney Wright is dedicated to obtaining the best possible results for her clients.